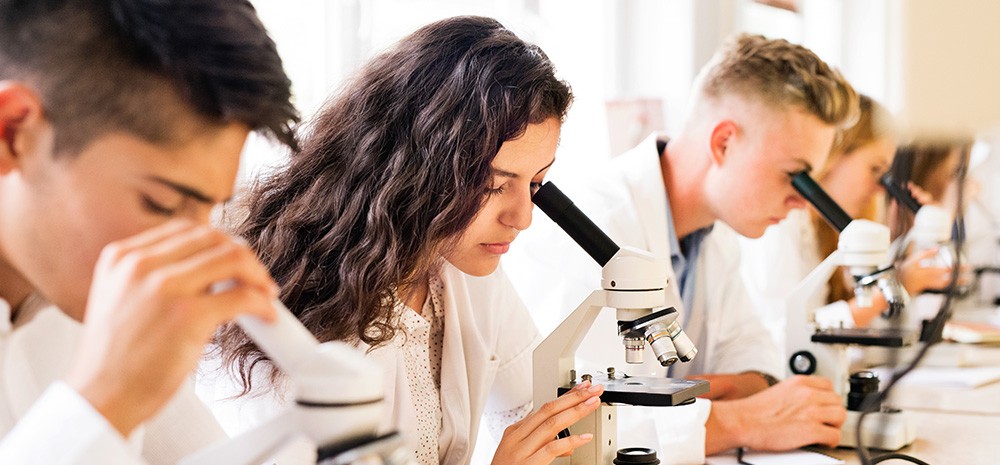 British Science Week 2023
What is British Science Week 2023?
British Science Week is a nationwide celebration of the sciences. Supported by thousands of events throughout the country and organised as a joint venture by the British Science Association and UK Research and Innovation, the event was initially known as Britain's National Science Week upon its inception in 1994.
There are no restrictions as to the type of activities that can be organised as part of British Science Week 2023, with the aim of curating an eclectic range of events, suitable for people of all ages. The only stipulation is that events must have a science, engineering, technology or maths theme.
When is British Science Week 2023?
This year's British Science Week is taking place from March 10 to March 19 and centres around a theme of connections. As ever, it's hoped that British Science Week 2023 will raise awareness of the sciences, and promote interest in them in a fun and exciting way.
How can I get involved in British Science Week 2023?
British Science Week runs for a whole nine days, but while you might have lots of time to get involved, it can be hard to figure out where to start.
Fortunately, the British Science Week 2023 website features a handy what's on guide to highlight some of the exciting events that you, your children or your school might be interested in participating in. Their website also features suggestions on where you can find resources to help you make your own National Science Week activities, from fun experiments to creative activities.
There is no wrong way to get involved with British Science Week 2023; as long as you're interested in learning about science and having fun, there is a multitude of ways you can take part. The British Science Association also provides free activity packs which can be downloaded and used at home, with differentiated options available for early years, primary and secondary-aged children.
How can we challenge stereotypes in science?
A lot of people, when asked to imagine a scientist, probably think of a very similar-looking person, perhaps someone in a white lab coat with wild, white hair like Albert Einstein. The reality though is that people from all backgrounds and of all genders, ethnicities and religions can be scientists.
Furthermore, the perception of scientists spending every day in laboratories is inaccurate. British Science Week 2023 is a celebration of all the sciences, including maths, and doesn't specifically only celebrate the doubtlessly small percentage of scientists who spend their days mixing beakers of fizzing green liquids.
As such, National Science Week 2023 is in a fantastic position to challenge stereotypes and ensure that under-represented groups within the sciences are given the opportunity and resources to engage.
For further information on challenging stereotypes in science, why not head over to the official website and learn more about the ways British Science Week 2023 looks to help smash stereotypes?
How can I develop a coherent science curriculum?
Our webinars on curriculum intent in the sciences are a fantastic way to increase knowledge and skills when it comes to re-evaluating your science provision.
Available for both primary and secondary settings, these webinars are designed to equip leaders, curriculum leads and teachers with skills to evaluate current science provision and design a bold and coherent curriculum which best equips their pupils for future success.
Highlighting the importance of a science curriculum that caters for children's differing needs, this webinar can help you to encourage children of all abilities to engage in the sciences – ideal for ensuring that every science lesson carries British Science Week's core value of inclusivity. Furthermore, this expert guidance has been developed in alignment with Ofsted expectations.
How can I engage EYFS children in the sciences?
Being a kid and engaging with science are both processes of discovery. That's why we've developed a webinar focused on helping EYFS children develop an understanding of the natural world through outdoor play.
The webinar is designed for headteachers, leaders and teachers and looks to instil a fresh perspective on outdoor play which takes advantage of rich learning opportunities afforded by the outdoors environment, to help young children grow as confident and ecologically aware citizens.
This webinar is presented by Debi Keyte-Hartland, an early years expert, TEDx speaker and lecturer with over 25 years' experience working with schools. Debi will explain how to provide opportunities for young children to engage with the outside world and identifies how this facilitates progression towards the DfE's early learning goal for the natural world, identified in the 'Statutory framework for the EYFS'.