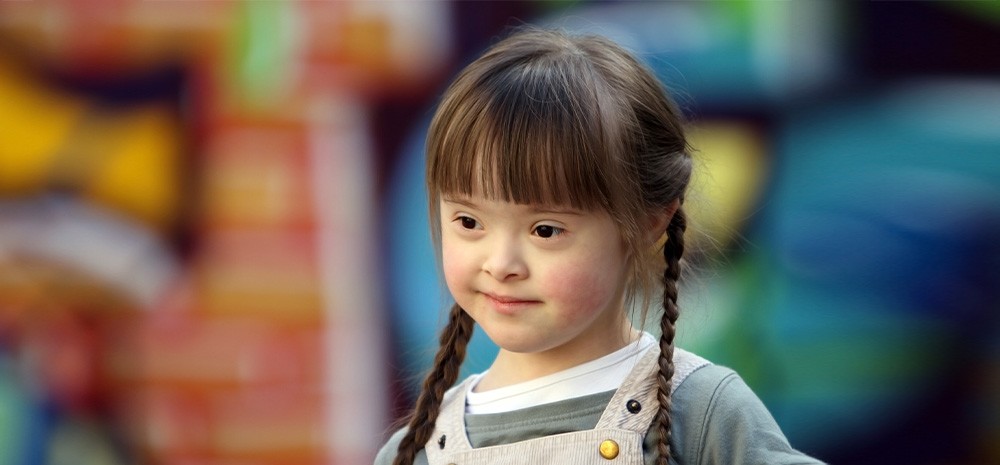 World Down Syndrome Day 2023
What is World Down Syndrome Day 2023?
World Down Syndrome Day is a worldwide awareness day which aims to celebrate and amplify the voices of people who have Down's syndrome, highlight their vital role in our communities and call for their full participation in anything that affects their lives. The day was first observed by the United Nations in 2012, and since then has been marked on 21 March every year.
The emphasis on this year's World Down Syndrome Day is on the importance of working alongside people with the condition to improve their lives. This forms the backbone of World Down Syndrome Day 2023's theme - 'with us not for us'.
To mark the day, people are encouraged to hold fundraising events, with official fundraising packs available on the Down's Syndrome Association website. Furthermore, the learning disability charity MENCAP are encouraging people to show their support for the cause and start conversations by wearing odd socks.
What is Down's Syndrome?
Down's Syndrome is a condition that occurs as the result of somebody having an extra chromosome.
People with Down's Syndrome are born with the condition, and as a result they may experience developmental delays such as challenges with learning, delayed speech and difficulty with fine motor skills.
People with Down's Syndrome may require additional assistance with some daily tasks as well as in the classroom. However, through speech and physical therapy, education programs and medical management, the quality of life for individuals with the condition can be greatly improved.
It's the hope of organisations such as MENCAP and the Down's Syndrome Association that through events like World Down Syndrome Day 2023, the narrative of care for people with the condition can shift. It's imperative in a society that values inclusion and opportunity that people with Down's Syndrome are able to shape what the future of support for them looks like.
How can I celebrate World Down Syndrome Day 2023?
As with all awareness days, there are multiple ways in which you can get involved and show your support to World Down Syndrome Day 2023. From the wearing of odd or brightly coloured socks, to fundraising and donating, to volunteering, there are ways for everyone to contribute to raising awareness of the condition.
If you're looking for guidance on celebrating the day, or alternatively just want to find out more about Down's Syndrome, then the official website of World Down Syndrome Day is a fantastic place to start. Here, you'll find links to resources which provide further information on this year's theme and more.
Included within this list of downloadable resources are guides on advocacy and how to use your voice to speak up for the rights of people with Down's Syndrome and other disabilities. Additional advocacy guides are available for specific use within organisations and schools.
How can staff support children with Down's syndrome in early years?
All educators have a duty of care for all children in their provision so it's especially important that teaching staff have the knowledge and skills to cater for pupils with additional needs. That's why we've produced a webinar on understanding and supporting children with Down's Syndrome in the early years. Additional webinars on provision in primary and secondary settings are also available.
These webinars will provide headteachers, nursery managers, teachers, practitioners and teaching assistants with insight into Down's Syndrome and how early years settings can best nurture the development of young children with the condition.
In the webinar, the Down's Syndrome Association, a national organisation committed to improving quality of life for people who have Down's Syndrome, will explain how to promote the development of young children living with this condition. Particular emphasis is placed on interaction, play and a range of early learning activities.
How can we assess SEND pupils effectively?
Changes to assessment levels have meant that schools are struggling to accurately assess children with special educational needs and disability (SEND). There is a wealth of assessments available and it can be difficult to know which ones are best suited to your school.
In response, we've produced a webinar focused on giving you guidance on creating effective assessment strategies for SEND pupils. Given the topic, it is suitable for SENCOs, teachers, SEN teaching assistants and headteachers.
This webinar will provide a guide to a variety of assessments which can be used to assess children with SEND covering cost implications, resource requirements and staffing needs. It will also assess how effective each intervention is and what the results can be used for.