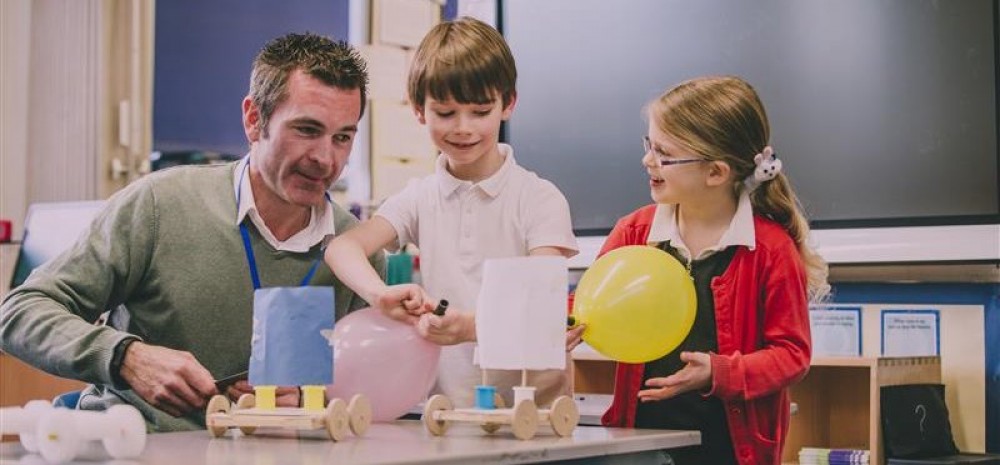 Why Should Schools Aim to Achieve Support Staff Excellence?
In the pursuit of organisational excellence within education, we focus predominantly on developing the skills, knowledge and the experience of members of our teaching profession. And quite rightly. We need to ensure that the employees who are delivering education to our children and young people continue with their professional development to ensure that learners achieve to their greatest capacity.
But what about support staff?
Many support staff are responsible for the welfare and development of learners. They keep school sites open, they are accountable for site health and safety and they are the first point of contact for parents and external visitors to a school or academy or those within the community.
They hold the key to the effective management of resources. They are pivotal to the organisation. Without them the school will not stay open, thrive or develop.
Whole school educational excellence will be all but a dream.
The term itself, 'support staff' says that they play a supporting role within Education. Figures from the Department for Education, 2019 reported that in November 2018 support staff within education comprise most of the workforce at 52%.
Hence, will we ever achieve whole school educational excellence without encouraging support staff, the majority of our educational workforce, to play a greater role in the achievement of whole school excellence, themselves becoming a symbol of distinction?
Why support staff are so important
Support teams provide a wealth of knowledge, skills and experience which, when fully released in the form of excellence, ensures that creativity, innovation and high standards prevail within the school for the benefit of the whole school community.
Teaching Assistants who are supporting children in the classroom to learn, or those supporting children with SEND, bring substantial experience to the wellbeing of children and young people. Site teams ensure that your school site is a safe, secure and welcoming environment where teaching and learning is able to flow.
There are many examples. Support staff enable teachers and educational practitioners to be the very best that they can be within the classroom, without distraction.
They enable the achievement of financial propriety and legal regulation and help you to ensure accurate accountability to your Governors and regulatory bodies.
Why you should invest in support staff excellence
In enabling support staff teams to grow to a position of excellence, their skills will not become obsolete.
Instead, you will have a workforce who are both able to deliver for the needs of today, but whom are also readily prepared to meet the needs of the students who will be joining your future school community. In committing to their journey to excellence, this will demonstrate to your support staff that you care about their role within school, their professional development, and their careers, both now and in the future.
To gain a sense of fulfilment and purpose within work, people want to develop and feel challenged thus enabling a feeling of being valued. Employees who have the opportunity to grow and development within their roles are known to have a brighter outlook on their future within any organisation.
Sharing your vision, encouraging shared ownership and developing the skills and capabilities of all employees is vital to organisational performance and will lead to the self-actualisation of all and the achievement of excellence.
Support staff excellence will give your school a competitive edge; not only for becoming outstanding, but through gaining a reputation as a caring school. A senior team who want to develop employees.
You will more readily be able to recruit new members to your team, whilst rates of employee retention will be far higher. Failure to work with support staff to achieve this position will mean that they will be more likely to leave, and you continue on a cycle of new recruitment within your school.
It will benefit the whole school community
Importantly, the whole school community will benefit from an empowered, motivated workforce who understand and appreciate their sense of value, their potential, their importance and their role in supporting the school on its journey to outstanding.
Together staff will work to minimise challenges and find solutions to the daily issues that are faced without recourse but with a shared appreciation of the skills, and expertise that they bring.
Excellence within your support staff teams will lead to happy support staff, happy and motivated teachers and happy children and young people.
You will benefit from a seamless and efficient school provision which enables you, and your teachers to focus on teaching and learning; enabling you to equip children and young people with the skills and knowledge to ensure that learners achieve to their greatest capacity.
A school which has achieved support staff excellence.
Become a School member of The National College and receive unlimited access to all of our video CPD across all topics, available to each and every one of your school staff.
Click here to gain access today.