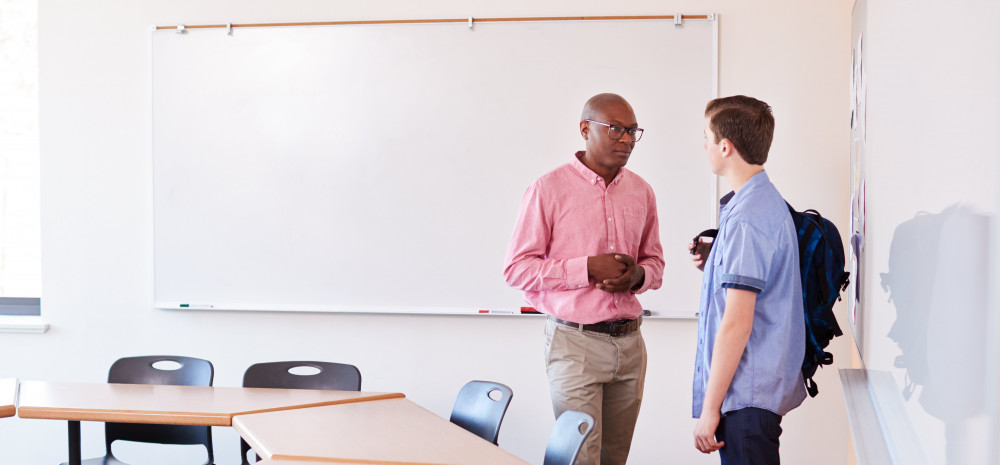 What is the role of the Designated Safeguarding Lead?
In relation to the requirement that all schools must employ a designated safeguarding lead (DSL) to look after concerns around child protection, we are going to look into the role in further detail and lay out its specifications and requirements.
It is the role of governing bodies, proprietors and management committees to appoint an appropriate senior member of staff from their school or college to take up the position of a designated safeguarding lead. Emphasis must be placed on ensuring the senior status of the staff member in question because of the subsequent requirements of authority in order to carry out the role effectively.
The school or college has complete discretion over whether or not to actively seek and then hire a deputy designated safeguarding lead in support. But it must be stressed that the overall responsibility for child protection falls on the designated safeguarding lead, and this mustn't be delegated.
What are the responsibilities of the designated safeguarding lead (DSL)?
The DSL has a remit to oversee the whole matter of child protection, so their main functions are wide ranging.
The management of referrals will see them pass on cases, which are deemed to be suspected abuse, to the relevant local authority children's social care. They should also support other staff who are carrying out this duty. In cases which need to involve the Channel programme, the designated safeguarding lead should implement the above as they would with referrals.
It's crucial for the person within the role to also act as a central point of contact, so that all other school or college staff can discuss any of their own concerns about a certain pupil, with the designated safeguarding lead then providing subsequent advice. Ultimately, they are required to constantly liaise with the three safeguarding partners, as well as all relevant school staff, to act as a source of support, advice and expertise.
Considering the complexity of the role and often-sensitive nature of child protection incidents, the position demands regular training and continuous professional development in order to keep on top of the latest changes to statutory guidance and policy which surround every aspect of safeguarding.
Safeguarding awareness
While acting as a focal point for all things related to child protection in the school or college, this further extends to developing staff members' knowledge of the subject.
This can be in the form of making the school or college's child protection policies are firstly known, secondly understood and finally used appropriately and in the correct way. These policies must be reviewed and evaluated on a minimum annual basis, while also making sure they are publicly available.
Local policies on local safeguarding arrangements are required to be made clear to staff members, who should be alerted to any training opportunities too.
Safeguarding children between schools
Upon a child leaving to join another school or college, it is essential that their child protection file moves with them at the earliest possibility. Prior to the child transferring, the designated safeguarding lead must assess the need to disclose any information which the new school or college would require to carry on supporting victims of abuse, so that this can be in place for them commencing study.
At The National College we offer an award-winning video update service that keeps governing bodies, proprietors, teachers and staff members up to date with the latest changes in statutory guidance and policy.