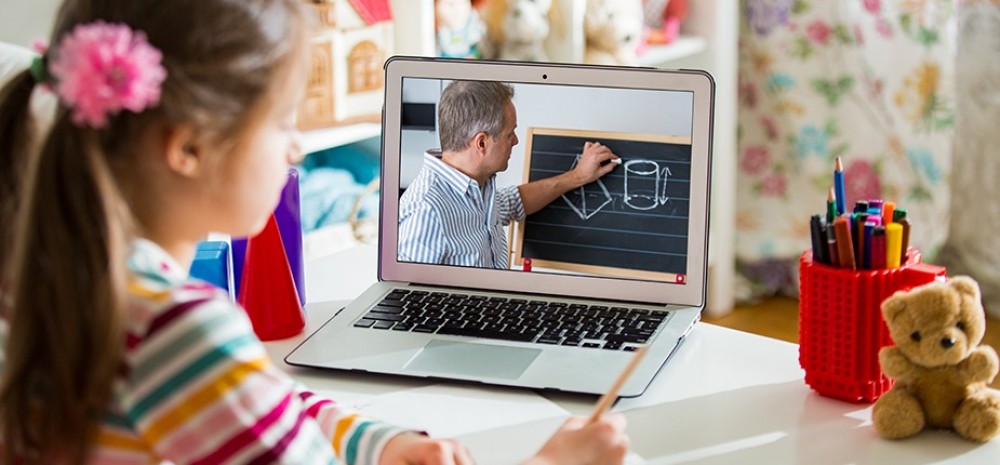 What is Remote Education?
What is remote learning & why is it important?
Simply put, remote education is education that is done away from the classroom. Traditionally, this involved students and teachers corresponding through the post. Now, however, technology has granted us scope to communicate much more instantly, meaning remote education may take place via emails, live sessions, and videos.
The Department for Education (DfE) published the Remote Education Good Practice Guidance to help support schools successfully implement remote education. It advises schools to replicate certain classroom practices such as:
Ensuring students receive clear explanations
Supporting students' confidence development with new materials and scaffolded practice
Providing feedback to students on work progress
Helping students apply new skills or knowledge
Though the DfE refers to it as 'remote education', it is also commonly described as 'remote learning,' and 'remote teaching'.
How does remote learning work?
Commonly, teachers have been setting students work to complete at home via online interactive platforms such as Microsoft Teams and Google Classroom, or via emails. They can provide lessons through live-streaming or pre-recorded videos and offer students feedback in real-time.
The good practice guidance from the DfE lists recommended platforms and websites that teachers can use to support remote education. These include:
Platforms that support "rapid feedback and allow live marking" include:
What are the benefits of remote education?
Instant access to online materials
Students can learn at their own pace – particularly with recorded videos because students can replay as often as they like
No commute
Flexible study schedule
Study from anywhere
What are the disadvantages of remote education?
No physical interactions between students and teachers
Less motivation
More distractions at home
Students with limited or no access to the internet may not progress as far as peers with more access
More exposure to online risks – SEND children are particularly more vulnerable to online risks than their peers
Impeded development to oral or social skills
The National College: Supporting your remote education provision
At The National College, we have a suite of webinars providing you with expert guidance on how to deliver effective distanced learning. These include:
We also have a number of practical videos for teachers on how to use Zoom, Microsoft Teams, Loom, and Breakout Rooms as well as our flagship course on how to deliver effective and blended remote education.
When you become a member of The National College, you will get instant access to all of the above and more including the latest policy, practice and research affecting the education sector.
Join thousands of schools already reaping the benefits our full school membership. Sign up today.