The National College and The School Bus join forces to help schools achieve whole-school compliance with one expert-led solution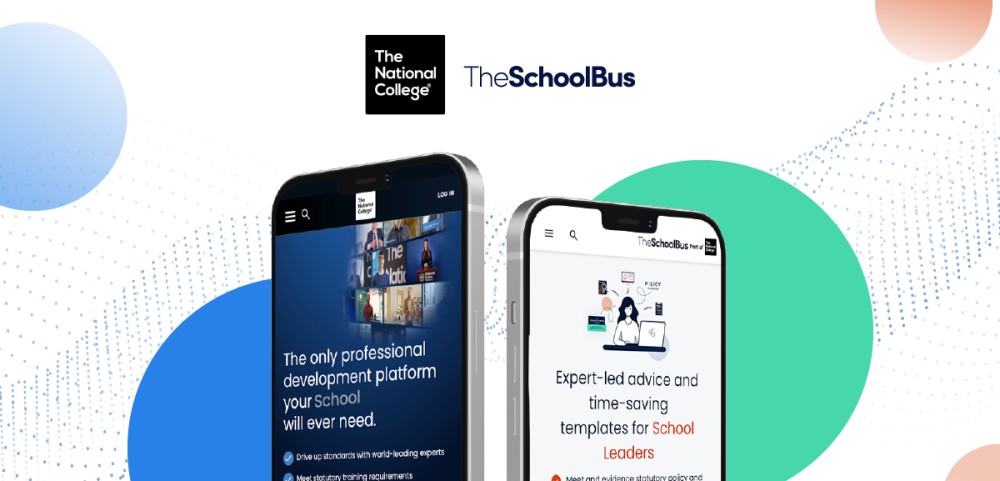 The National College and The School Bus join forces to help schools achieve whole-school compliance with one expert-led solution
The National College, the leading provider of expert-led online CPD for whole-school workforces, has joined forces with The School Bus, the highly respected online information service, to help schools and education settings achieve all their compliance requirements via one integrated solution.
Now schools will be able to access both The National College and The School Bus with one single login, providing them with everything they need to meet and evidence all their statutory compliance and training requirements. They'll also benefit from a shared network of trusted experts and world-renowned institutions, and seamless integration of compliance reporting ready for inspection.
Ensuring compliance has traditionally been a complex and time-consuming process for the education sector. Keeping up to date with an ever-changing legal landscape may put significant pressure on schools' already limited resources, and distract focus from their primary role as educators.
Together The National College and The School Bus will now offer schools access to the most comprehensive library of professional development, model policies and time-saving templates on the market. School leaders will be able to react first to every statutory change, share role-specific training with every member of staff and track compliance across 12 critical areas, all in one place.
They'll also gain access to advanced management and reporting tools helping them automate and consolidate all their reporting across compliance, policies and professional development in preparation for an inspection.
The School Bus, like The National College, will become part of the National Education Group (NEG), a leading provider of digital solutions that empower education workforces worldwide.
Neil Gamewell, CEO, National Education Group, said: "We're delighted to welcome The School Bus into the NEG family. Their addition will provide a new dimension to the NEG portfolio, helping busy school leaders stay ahead of the curve and keep up to date with the latest compliance requirements, policy changes and education news.
"We hope that with the vast library of CPD available online with The National College and the huge selection of templates, policies and articles expertly written by The School Bus, it'll transform the way educators complete professional development, stay informed, ensure compliance and drive up standards. Two platforms in one integrated solution providing everything schools need to achieve whole-school compliance."
Learn more about achieving whole-school compliance with The National College and The School Bus.