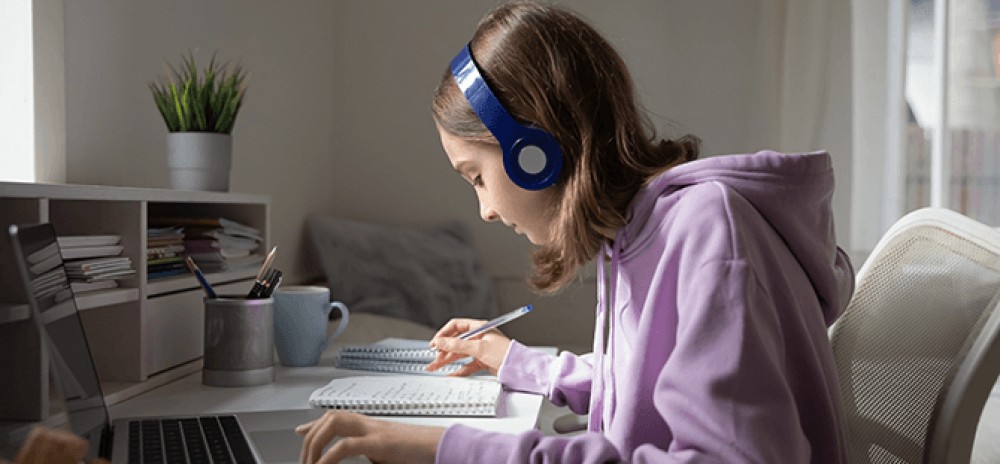 The Hybrid Classroom: How to Overcome Common Challenges
With schools needing to remain open for vulnerable children and those of key workers, whilst also meeting the DfE expectations on minimum remote learning delivery hours at each key stage, the 'hybrid classroom' is now commonplace in many schools.
Teaching on platforms such as Microsoft Teams and Google Classroom is now firmly established. But managing children both in and out of the classroom is no easy feat.
A hybrid classroom is where the teacher is delivering to those sat at home while managing those in the classroom. It is fast becoming a common occurrence across schools and colleges in the UK.
From observing staff delivering during the pandemic, it is clear that the hybrid classroom is the most difficult for the teacher to manage due to the unique challenges it brings.
In this article, our guest expert will look at some ideas and tips to support you if you have found yourself faced with the challenges of the hybrid classroom.
What are the most common challenges of a hybrid classroom? And what can teachers try?
Giving adequate attention and support to both groups can be challenging: We know splitting yourself in two is impossible even in a normal face-to-face classroom, but the challenge of giving students the support they need can be even more difficult in the hybrid classroom; it can leave you feeling like you have ignored one cohort or not supported both effectively.
A possible workaround to this can be, if you are teaching a topic, to deliver it to everyone and let the students in class see it live while others on Teams can view the class and 'chime' in when they need help or have a question.
If you are teaching in a room with computers, you could consider asking ALL students to join the Teams/online meeting. This would allow all the students to interact with each other and enables the teacher to manage all interactions simultaneously.
Connecting the groups can be difficult: Mirror your screen of your online/remote students onto a larger screen in the classroom to give the face-to-face students a better sense of the online students. An activity to increase interaction could be the 'Use of Show' – get students in the classroom or at home to show their work to create interactions between those at home and those in school.
Tracking the progress of those in the remote classroom can be tricky: Unlike the students in the face-to-face space, those at home may feel isolated or alone doing their work, so why not leave your classroom on to allow students to raise a hand or request support in a lesson.
You could use the breakout room function on Teams to allow you to discuss a topic or task a student is struggling on a 1-2-1 basis, in a similar manner to a classroom environment.
If you want to be able to see the work your students are doing live, why not use things such as Google Docs or Miro Boards which will allow your students to share work with you live to get instant feedback. If you have a TA, monitoring and offering support to students could be something they can support you with.
Teacher-led sessions on Teams limit personal and social skills development: It is important that we remember those learning at home via Teams. As teachers, we need to plan and ensure opportunities to take part in discussions and collaborative team activities via Teams to develop their wider personal skills. To support this, quizzes or challenges in break out rooms will allow students to have non-teacher-led interactions.
Although managing and planning learning for hybrid lessons can be challenging, the benefits of the hybrid classroom (if managed effectively) are that it enables your groups to continue interacting as a unit. In the long-term, it will also allow students who may have to self-isolate after schools reopen to engage in the full classroom learning.