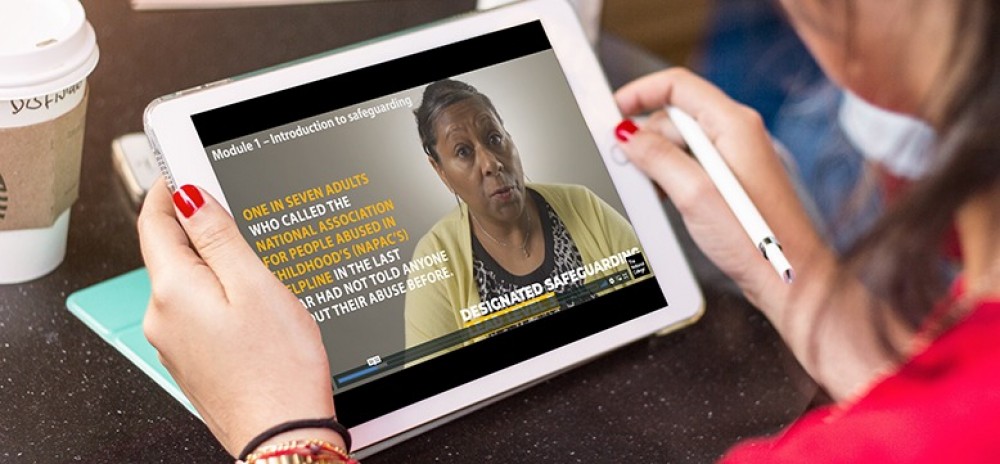 The Importance of CPD in Schools
Life has been extremely busy in schools of late. Between managing issues of safety, the emerging needs for online learning, increased staff absences and the balancing of school budgets - not forgetting the need to ensure that children are safe, well and continue to learn – senior leaders have a lot on their plate.
Schools can be forgiven if they have not thought about teacher professional development during this turbulent time. In many cases, school staff and teacher CPD has been pushed further down the list of priorities for schools, demonstrated through figures from a range of sources estimating that School CPD spending plummeted further from the estimated £23m loss in CPD expenditure back in 2019 (Schools week, 2019).
There is no time like the present to think about the importance of CPD in schools, and how investment in it can support achievement against a common purpose for both teaching and non-teaching staff during this most uncertain time.
What is continuous professional development (CPD)?
CPD is the process of ongoing training and development. It allows individuals, once they have become qualified and they are in their professional environment, to carry on with their learning and improvement which is relevant to their role and which benefits both short-term objectives and long-term career goals.

Why is school professional development (CPD) important?
In short, it can improve all areas of the educational landscape.
Continuing professional development programmes not only help educators to keep pace with the current standards of others in the sector, but also ensures that school staff and teachers can deliver high-quality teaching and impact positively on pupil outcomes.
Teacher CPD enables growth of your school or academy trust; it underpins achievement of your vision and ensures that all school staff and teachers are working towards a common purpose.
CPD increases teacher motivation, confidence, and commitment to teaching; learning new skills and applying them in the classroom can lead to a more effective teaching environment.
CPD ensures that all teachers and school staff are compliant with DfE and Ofsted's requirements, which is particularly pertinent as legislation continues to change and evolve.
Of course, we also cannot forget that school professional development provides staff and teachers with the skills to develop and deliver virtual learning that is effective and interactive for both teacher and learner. This trend towards digital education is forecast to continue, as schools and educational institutions continue to explore innovation in remote learning as it proves its value to education.
And finally, above all else, teacher professional development (CPD) provides the skills and the knowledge to withstand an era of uncertainty.
Who else can benefit?
The benefits of school professional development are not restricted to teaching staff.
Whilst it is easy to focus on the training needs of teachers, support staff continue to be those responsible for the health and development of learners – a key requirement at this time. Support staff are accountable for health and safety, and are the first point of contact for parents, visitors and the wider community. They hold the key to the effective management of resources and are pivotal to the organisation, which means that their CPD needs to hold equal importance.
Support staff enable teachers and educational practitioners to be the very best that they can be within the classroom. Such skills are needed now more than ever, as the children and young people returning to our schools may show greater levels of need and enhanced support in the wake of the COVID-19 crisis.
Staff need the ability to identify children with increased levels of anxiety; they also need the skills to be able to support children and young people with increased health and wellbeing needs. In doing so, they will create a learning environment that is both supportive and effective.
How does CPD prepare teachers and students for a changing world?
The need for school professional development (CPD) not only includes teaching and learning, but wider training disciplines including the emotional health and wellbeing of students, safeguarding, SEND and a greater awareness of legislative requirements from the Department for Education and Ofsted.
Students' needs have evolved and continue to do so. As economic insecurity surrounds us, the skillset that we have traditionally taught will continue to evolve and change. Increasingly, there is a requirement to equip children with wider skills including resilience, flexibility, teamwork and problem solving. Resilience is crucial both for and within our education system.
And what about research? In recent times, continued educational research has shown its true value, as we have sought to find new ways of delivery and support for our learners. Now really is the time to embrace the wealth of research and innovation that is published, and this can be done through the provision of teacher CPD and training.
How can schools implement professional development (CPD)?
A flexible approach to the delivery of school professional development will give your training programmes more resilience, should face to face delivery not be possible.
At The National College, we offer a range of online video teacher professional development (CPD) where your staff can view training across a wide range of areas including the latest hot topics, leadership, mental health, Ofsted, PSHE and RSHE, Research, Safeguarding, SEND and teaching and learning.
Teachers and school staff can view our CPD videos at a time convenient for them, on a device of their choice. Using this platform will allow you to introduce new ideas into your organisation, to enable it to grow and develop despite the distance.
Whilst this current era of uncertainty continues, one thing is certain: change brings the opportunity to do things differently. Investment in school professional development (CPD) can bring staff together, working for a common purpose, to support your children and young people at this most challenging time.
Want to deliver high-quality teacher CPD within budget to the entire school? Click here to join The National College and get access today!