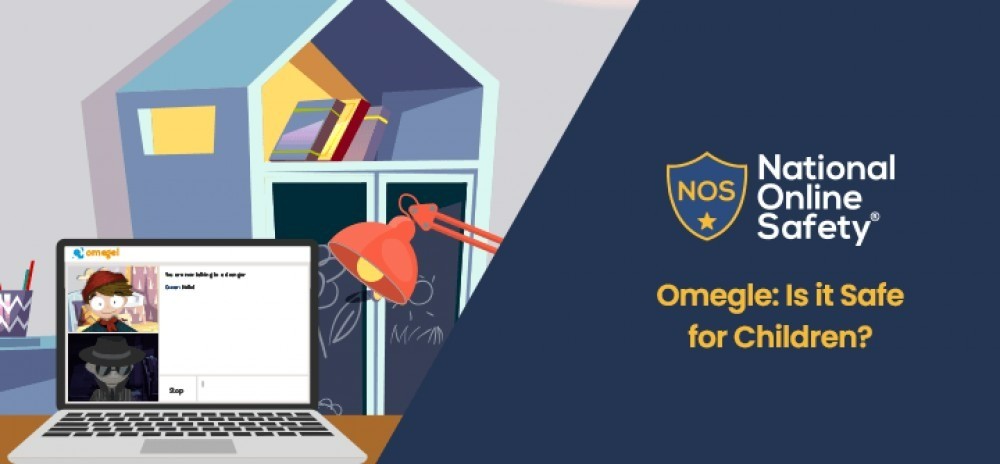 Omegle: Is it Safe for Children?
Live streaming sites rose in popularity during lockdown and the COVID-19 pandemic. One such site that has reportedly risen in popularity is Omegle who, according to research collected by data analyst Semrush, grew globally from about 34 million visits a month in January 2020 to 65 million in January 2021.
However, news stories about the risks of using Omegle aren't difficult to find. The BBC reported on how one boy had been tricked into performing a sexual act by someone else on the platform who subsequently recorded and shared the video.
So, what is Omegle? What are the risks? And what can you do to protect children online?
What is Omegle?
Omegle is a social networking website that pairs random strangers to text or video call in real-time. Though it markets itself as a great way to meet new friends (with its slogan, "Talk to strangers!"), incidents of abuse and inappropriate content have featured heavily on the site.
Popularity of the site has increased during lockdown, with traffic increasing in December 2020 by 61% in the UK alone. Most new users proved to be under 34, with many of them being teenagers.
It has been reported that young people on the site have exposed themselves or been encouraged to act indecently by the people with whom they are paired.
What are the safety concerns with Omegle?
In the latest news about Omegle, one user has described how the woman he was paired with encouraged him to perform inappropriate acts on the site when he was just 14 years old.
He described the "addictive" nature of using Omegle, saying he was drawn back to the site years later when he was 18 years old and encouraged to perform "video sex" on camera.
Without his knowledge, one of these video calls was recorded and circulated among the site to trick other users into sexual activity.
In February 2021, Omegle was exposed for facilitating indecent videos featuring children and adults during a BBC investigation.
As a result of this investigation, social networking app, TikTok, banned sharing links to Omegle.
How to mitigate the risks
Though the digital world hosts dangers wherever you turn, there are some places that are more likely to expose our children and young people to online risks than others. Omegle states that children aged 13+ can use the site with parental permission however there are no age-verification measures and children can easily access the 18+ portal.
It might be best to deter children from using the site at all however if you do allow them access, then it's important to make sure they are safe.
1. Discuss the risks with your children
Engage your children in a conversation about the risks of Omegle and ensure they know what is and isn't appropriate behaviour online. Inform them about the steps you would like them to take should they be asked to something unsuitable or with which they are uncomfortable while using the site.
2. Discourage video chat
There are no filters or moderation in place when using the live video chat function. Furthermore, they may be enticed to share inappropriate images or videos of themselves (like the victims of the aforementioned cases) and this may be used against them. The sharing of sexual images of anyone under the age of 18 is strictly illegal and is a form of child sexual abuse.
3. Encourage their confidence
If your children are exposed to inappropriate or upsetting content, it is crucial they know who to go to for support. If you think the content is illegal, the incident should always be reported to the police.
4. Consult our Omegle guide for more top tips!
Our Omegle guide is completely free to download and is brimming with all the relevant information you need to better understand what Omegle is, the risks that surround it, and the routes available to you on how to evade the dangers.
5. Watch our webinar on online grooming
Vulnerable children who use Omegle can easily fall prey to predators who are looking to groom them into carrying out inappropriate or underage behaviour. The rise in the use of livestreaming is not confined to sites like Omegle and is now part of almost every social media and gaming platform. Therefore, the routes to online grooming are numerous.
Our webinar – Online Grooming: How Schools Can Recognise, React and Respond to a Continuing Threat – is delivered by an international online grooming expert and covert internet investigator, Jonathan Taylor. In the webinar, Taylor details the various techniques that online predators employ to groom children, as well as listing the best practices for schools to safeguard their students. We have a wide range of other online safety webinars and resources.