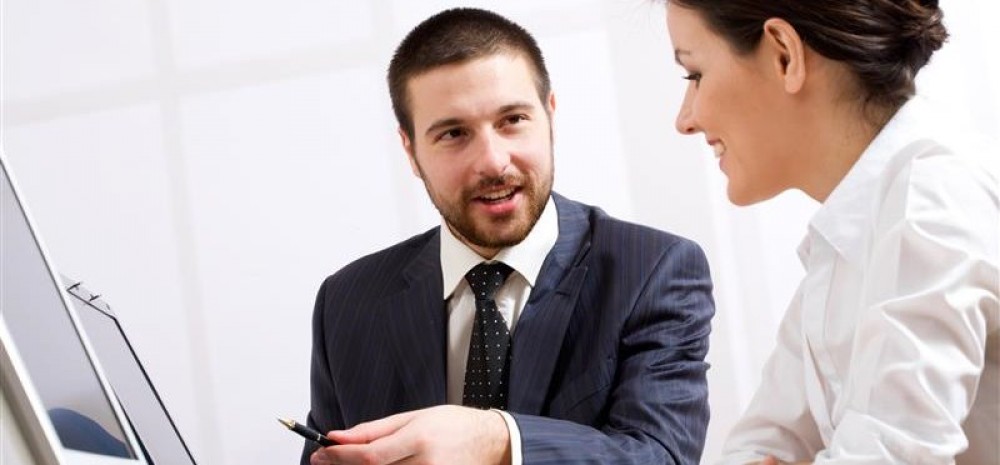 How do Ofsted Inspect CPD?
A major review of professional development by Ofsted when developing the Education Inspection Framework (EIF) highlighted that the quality and quantity of professional development are directly related to a school or colleges effectiveness and improvement.
However sometimes it is difficult for teachers to see the purpose of CPD that is being undertaken and the value to them as practitioners. For example, if as a Head of Department, you put on training for effective questioning, some staff who have this highlighted on their professional review will not see the value in undertaking this activity.
It is important when developing your CPD programme to look at individual needs rather than a broad 'one-size-fits-all' approach.
So, what is the starting point for an effective CPD programme (Intent)?
In the EIF the 3 I's are of vital importance and this should be no different with your CPD. In the first instance it's important to identify the 'Intent' of your CPD programme and ensure you are planning for clear outcomes.
This can be done by reviewing three (3) key areas of your school/college:
Your school or college's own challenges or obstacles should clearly link to your self-assessment report. This is important for inspection as it will allow inspectors to see that you are taking a clear approach to tackle the problems you have highlighted.

Ofsted's previous report of your school. Ensure you have taken action to develop staff skills or pedagogical knowledge in areas Ofsted highlighted training should take place.

Staff voices. When planning your CPD, have systems in place for staff to feed into their own development priorities. This allows them to take ownership of the process and gives them greater buy in.
Striking a balance between staff voice and organisational need can be the key to setting the right priorities.
What about the implementation of CPD?
With funding limitations to CPD, it is not always possible to do everything that we would like so it's important to look at what would make the biggest difference to your school/college.
It is important your CPD is relevant to the work that teachers do and is tailored to meet the needs of each teacher, ensuring even the most experienced teachers within your school still develop and enhance their skills though the CPD programme.
Mix both internal and external training to develop the most effective CPD programme
It is easy to sometimes go one way or the other with CPD programmes by deciding to deliver a full internal programme of events run throughout the year by mangers or leaders from within your own school. Similarly, you may believe having a full programme of events run by external providers provides a better solution.
Mixing these two methods can give you the best of both worlds.
Using your own staff to showcase their skills and expertise can both be motivating and show that you value and recognise the excellent work they do. While making the most of external providers can introduce staff and teachers to new knowledge and skills or help teachers believe they can make a difference to pupil outcomes.
Impact of CPD
It's important not to rush your CPD programme and to ensure that if you currently do these as short-term interventions, you move on from this 'fix it approach' to a culture of continuous development.
Ofsted highlighted that effective CPD had to be planned for a duration of at least two (2) terms to have impact.
Recording the impact of your CPD programme will be key for both reviewing the programme and making adaptions where needed to ensure it's fit for purpose but also to ensure that when you are inspected, inspectors can see the improvements to the 'quality of education' that your students receive.
So, what can you do to demonstrate this impact?
Asking practitioners to reflect on the impact training is having on their practice.
"The weakest link in the chain was the way the schools evaluated the effectiveness of their professional development activities." The logical chain: continuing professional development in effective schools 2006
What activity will you undertake to demonstrate change, regular discussions, focused classroom observations or pupil interviews? It is important to identify strategies that will allow you to evidence the changes that are taking place within your organisation.
It would be good to think about it in terms of what is different now to what it was before and how do you know this and what evidence can you provide.
Here are some key things to remember when planning CPD
Plan clear outcomes for your CPD.
Recognise the need for relevant subject training.
Tailor the training to meet the needs of your staff, particularly different starting points.
Exploit your links with external partners to share expertise.
How The National College can help your school exceed Ofsted expectations
The National College provide the perfect CPD solution to help your school meet and exceed its Ofsted requirements.
Under intent, our School membership provides you with the ability to direct staff members towards CPD in line with their own development priorities as well as targeting issues raised in your self-development report. Our 'Watchlist' feature means that you can pick out CPD that staff should complete in line with overall school objectives. Moreover, our extensive library of webinars and training courses across topics such safeguarding, mental health, PSHE and teaching and learning can help to directly address any previous Ofsted concerns, including in pedagogical knowledge.

Under implementation, schools will receive CPD that is relevant, up to date and designed in line with the latest DfE statutory guidance, research and best practice, ensuring that it directly meets the needs of staff. We have a comprehensive range of webinars aimed at the whole school community, delivered by leading experts in their field, introducing your staff to new skills and knowledge, regardless of age or experience, helping them to improve pupil outcomes.

Under impact, our School Membership will help you to embed a culture of continuous development within your school. Our membership isn't designed for a short-term fix. We bring out a brand-new programme of webinars every month, releasing new training in every topic area, and we continually seek out the leading experts in education to deliver them to you. We also provide every member of staff with the ability to record their own CPD and track their own progress, as well as log CPD from other providers so that they can continually review and/or evidence the impact their training has had on improving the 'quality of education' students receive.
Become a school member and discover how your school can implement CPD which helps it to exceed Ofsted expectations.
Click here to find out more.