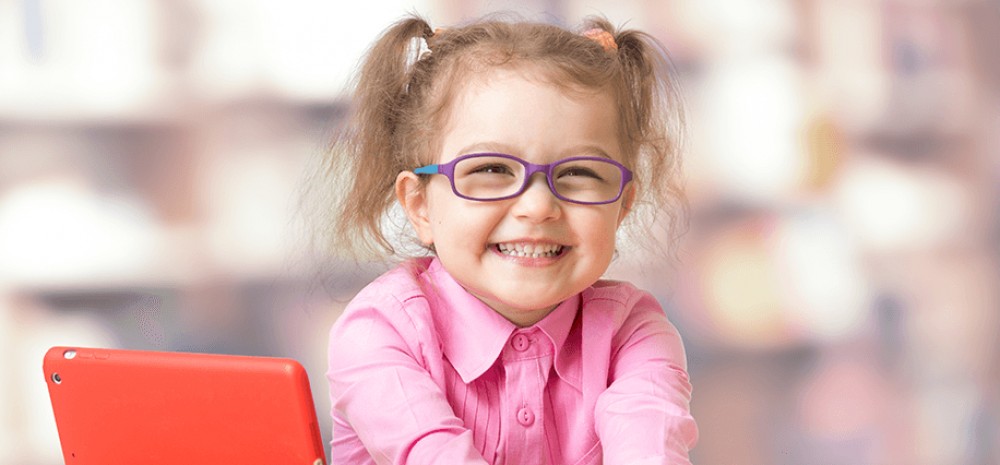 EYFS Reforms: How Can You Prioritise Children's Social Development?
In today's post, RSE leader, trainer and educator, Rebecca Jennings, shares her thoughts on why you should be prioritising your students' personal, emotional, and social development. She explores the concept of playtime and how, arguably, it is one of the most important lessons on which children are currently missing out.
Emotional and personal development
With the government considering catch up options such as shorter summer holidays, summer schools, and extended school days, consideration must be given around nourishing children's emotional and personal development.
On a personal and professional level, I have seen first-hand the impact of home learning on both of my young children and, whilst I have managed to deliver many of their daily tasks set by their school, I am still unable to fill one void in their lives: interaction with friends and classmates.
I know that the first day when schools re-open my children will not be leaping into their school uniforms to learn about phonics (sadly) but to see their friends, to share playtimes with children their own age, to talk and giggle with their peers. The social interaction for all of us is just too precious for it not to be a priority.
As the new education catch-up tsar, Kevan Collins, recently stated, "It's crucial for extra time be given for children to engage in playtime with each other because they're missing out on their development."
Playtime is the most interactive lesson
I wholeheartedly believe that regardless of the age of a human, we all need to replenish the time missed on interaction, having fun and generally experiencing the feelings of being social again. The lessons learned as children play are so important and these lessons cannot always be taught as part of a presentation; children need to learn morals and values and these skills come from a natural part of the most interactive lesson, 'play'.
Children learn how to negotiate, to use skills to solve conflict, and develop their own sense of self during play, not to mention the long list of benefits attributed to human contact, fresh air, and freedom.
Missing out during remote learning

Most aspects of the national curriculum can be delivered remotely, but sadly, personal, social and emotional (PSED) education on the whole simply cannot be delivered at home. How can we expect children to become more outgoing with unfamiliar people or show more confidence in new social situations in the middle of a global pandemic? How can we observe a child playing with one or more other children, extending and elaborating play ideas? These skills are literally impossible right now and we simply cannot replicate them during a national lockdown.
On returning to education, and when life enables us to, it is imperative that our children begin to socialise. The focus must be around assisting children to rediscover relationships and make up for lost time, to re-build skills of communication, decision-making, turn-taking, support, and care. All the skills made in friendship are transferable for life, giving children the confidence academically and personally, ensuring they can communicate with others effectively in order to thrive.
The Department of Education has a different approach for assessing the development of early years children, birth to five years. This is the EYFS Reforms 'Development Matters' curriculum which replaces the Foundation Stage.
Development Matters sets out the pathways of children's development in broad ages and stages. However, the actual learning of young children is not so neat and orderly, particularly now amid a global pandemic. Some children will currently be in an unfamiliar school environment, some at home with parents and carers, and others perhaps left to their own devices a little more for several reasons.
Despite each individual circumstance, at some point, all children have certainly missed out on their usual routines and interactions. Therefore, the main purpose of these pathways for children 0-5 is, therefore, to help assess each child's level of development. Accurate assessment helps practitioners to make informed decisions about what a child needs to learn and be able to do next.
Early years practitioners are now able to assess pupils based on their professional judgement rather than write and observe each pupil for hours at a time. I believe the EYFS reforms for PSED should be used to monitor the wellbeing of all our pupils, even beyond post-16.
Early years providers are to use the profile assessment at the end of EYFS to ensure a successful transition to year one. Year one teachers will then have an informed and accurate view of a child's learning needs and help them plan for each pupil.
In the current climate, those pupils starting year one in September 2021 will all have such different experiences of the impact of COVID-19 that these markers will certainly be a starting point to build upon many of the values and lessons which were unavoidably missed due to lockdown.
"The EYFS reforms provide a strong basis to support children who may have missed critical months of early years education". - Department of Education
The profile is also used to ensure a partnership with home and provides a clear view for parents/carers on their child's development and whether they are defined as having a good level of development (GLD) at the end of the EYFS in the prime areas of learning (PSED is recognised as one of those areas).
In essence, however the government decide to deliver a 'catch up' plan for education, this should not be seen as a 'quick-fix'. I strongly believe that the social skills and the wellbeing of us all (not to mention the teachers who have worked tirelessly to deliver remote and face-to-face learning) have to be the starting point.
Emotional health and wellbeing have to be the focus here and whether this is achieved by climbing trees all summer or adding summer schools which focus on sport, dance, healthy relationships, friendships, creativity, and bonding (I could go on!) has to be the starting point. The personal, social and emotional journey for us all should not be rushed, and children certainly should not be monitored by a 'check list' they should be given time to flourish and learn to interact again.