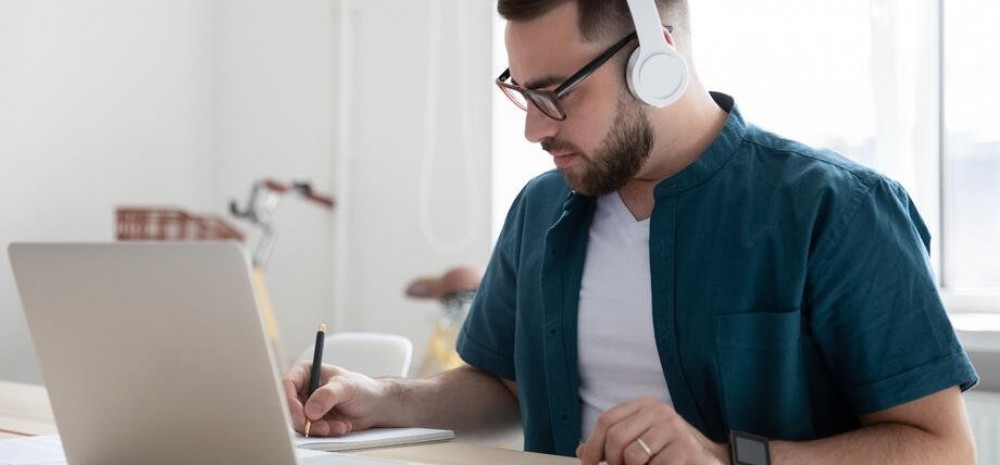 EEF Guidance: Remote CPD for Teachers Can Improve Pupil Outcomes
The review was commissioned to support school leaders in deciding how to approach professional development in the coming academic year considering the uncertainty caused by COVID-19.
How can schools realise the benefits of remote professional development?
Five key findings and implications were drawn from the review that schools should consider to maximise the output they receive from their professional development programme.
1. Professional development can be supported effectively remotely
This is key. The review finds that the skills and knowledge that staff gain will ultimately lead to gains in pupil outcomes. Similarly, schools can enjoy lower costs, save time, work flexibly and social distance, removing the need to delay face-to-face teacher professional development.
As a school leader, time and money is precious. CPD shouldn't be sacrificed, especially at a time when staff need it the most. The National College offer a range of membership options suited to individual needs and budget. You can find out more about what we have to offer here.
2. Remote coaching, mentoring and expert support can be effective alone or as part of broader PD programmes
The review emphasises the impact of coaching and mentoring and receiving expert support. We're already one step ahead. All of our remote CPD is delivered by hugely experienced subject matter experts who are leaders in their field of expertise. We have over 75 experts we can draw from including government policy advisors, senior school leaders and award-winning practitioners. You can read more about them all here.
3. The use of video can enhance remote professional development
The EEF state that the use of video is a particularly effective element of professional development. It can, not only lead to gain in practitioner knowledge, but also deliver gains in pupil outcomes.
It's perhaps no surprise then that we deliver ALL of our teacher CPD via video. Teachers can watch our webinars on their laptop, tablet or mobile phone at their own leisure, in their own time. Each video is produced and edited to the highest quality and gives staff the ability to make notes, reflect and review their own practice at a pace that suits them. Find out more about our webinar programmes here.
4. Interactive content and opportunities for collaboration hold promise for remote professional development
The research finds that interactive content is associated with better completion rates, knowledge and skill acquisition. It also finds that collaboration between colleagues may also improve outcomes and enable reflective practice.
Senior leaders should always work together with staff to meet their training needs. It's important therefore that schools work with a CPD provider that can facilitate regular feedback, test learner's knowledge and deliver a platform that offers the ability to create individual CPD training programmes for different staff members. Our statutory training courses provide a cost-effective solution for schools to roll-out statutory training to the entire school workforce - access them here.
5. Remote professional development requires supportive school conditions (support from leaders, protected time, tech-specific training, platform ease of access)
The role of a school leader is vital to enabling successful remote professional development. Creating a supportive environment and enabling access can increase engagement and strengthen outcomes, especially when roles and expectations are clear.
Our learning hub provides the perfect tool for school leaders to develop a school wide approach to remote CPD. It is easy to use, requires no installation and can provide access to every single member of the school without any need for additional training, equipment or technology. To find out how you can also manage all your school CPD from one place, click here.
What did the CEO of the Education Endowment Foundation say?
Professor Becky Francis, CEO of the Education Endowment Foundation, said:
"Professional development plays a critical role in maintaining high-quality teaching in schools. It provides opportunities for staff members to reflect on their practice and consider new approaches that could benefit their pupils.
"As our review shows, remote professional development sessions are not only effective means of improving pupil outcomes, but they also ensure that a sense of community and support endures amongst staff members in these unprecedented times."