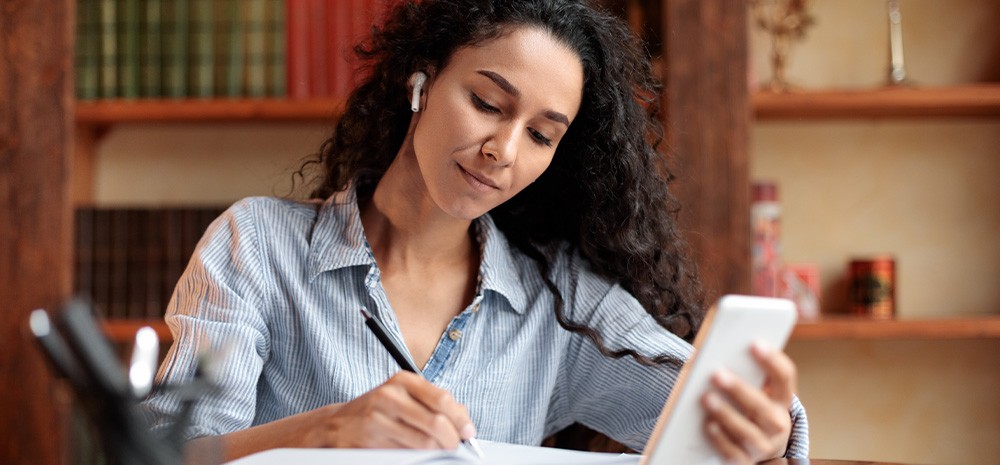 Education in a Post-COVID World: Lessons, Challenges and Embracing AI
In this blog, Devin Cassidy, a former head and ISI inspector with over 30 years' experience in education, explores the impact of COVID-19 on education, how schools embraced digital strategies, and the emergence of artificial intelligence (AI) in the classroom since the pandemic.
In November 2019, I remember hearing something about a virus to do with bats emerging within China and, assuming it was another sensationalist media report, gave it very little further thought. Even up until February 2020, the scale of what was about to hit the country and the world had not yet dawned on me. Despite this, I had begun to lead a COVID working party of senior leaders, where we met daily to assess the progress of the disease.
It was only when one of my daughters phoned me to tell me that her university was sending students home and closing for face-to-face lectures that I really understood the scale of the problem. This was very real and about to have a significant impact on the whole world. I was almost certainly not alone in my failure to accept what was happening, and what now seems to be so blindingly obvious. Indeed, I remember reading an article from one of my professional associations providing advice about the use of technology at the beginning of March 2020, and advising that schools should not 'knee jerk' and alter their digital approaches.
Embracing digital strategies
The reality was that more schools than not had no credible digital strategy, and this was going to leave them massively exposed unless they were nimble enough to be able to move fast and implement change. Within weeks, our school had invested heavily in IT equipment for staff and students and had learnt to master teaching online. The procrastination and lack of digital strategy that had gone before was going to cause us issues unless we acted swiftly.
In hindsight, we, like many schools, coped admirably and continuity of education was achieved insofar as it could be. But some schools were not so fortunate, and education, especially that of their very youngest pupils, was hit hard. Ironically, the younger you were, the less likely it was that you would be affected by COVID-19, yet the younger you were, the more your education suffered.
As time rolled on and pupils returned to school for face-to-face teaching, the technology remained, and when we created support bubbles out of school, we were able to continue teaching them an hour or so later online. We were in a fortunate position: a large independent school in the northwest of England, we had the reserves to fund the project. However, we saw many news reports of siblings crowding around a single mobile phone or laptop as parents struggled to cope.
COVID and schools: reflection
Looking back, we now know that the pandemic had a profound effect on society, and we've emerged from it into a changed world. Almost all children and young people fared poorly from not being in school, and not just for academic reasons. Months of being at home where, in some cases, children were bored, lonely and experienced little physical exercise, impacted on their ability to socialise. This was most noticeable in younger children.
Disadvantaged children were particularly hard hit and the attainment gap widened significantly. Teachers reported children regressing through lack of regular reading and some of the youngest lost basic skills, such as how to hold a pencil.
Many vulnerable children became even more vulnerable despite best efforts to keep them in education and to maintain contact. This is not the place to review the instances, thankfully rare, of horrific abuse that we now know took place as some pupils seemed to disappear from sight. We hope that lessons have been learned following serious case reviews.
Impact on pupils with SEND
It was clear to me that remote learning could never fully replace the effectiveness of face-to-face teaching, but at the time, it was the only option. Children with SEND found the experience particularly difficult without the usual in-class support they receive from their teacher or teaching assistant. The identification of those with SEND was also hampered through staff finding it difficult to differentiate those with genuine SEND from those who were struggling to stay motivated and keep up.
Life skills
It's clear that much thought will be needed to determine the way forward with assessment at all levels within schools. When addressing assessment, careful thought needs to be given to the narrowness of a knowledge-rich curriculum which places less emphasis on the importance of the skills which will be needed by tomorrow's society. These include the abilities to communicate, problem-solve, work independently, collaborate, work in teams, and exhibit leadership.
These skills are key to producing the workforce of tomorrow, and yet these were the skills that many children lacked, causing them to fare poorly during lockdowns. This is not to say that knowledge isn't important – knowing stuff, remembering stuff and being able to do stuff is of fundamental importance and crucial to showing progress. However, consideration of the other skills for life is also essential to prepare pupils for a rapidly developing, technologically heavy world where science, sustainability, collaboration, communication and leadership will help secure a path in a far-from-certain future.
In addition, the pandemic exposed huge inequalities which exist in society and set back initiatives to close attainment gaps by many years. Indeed, disadvantage was spotlighted during the pandemic and in the months and years that have followed. The challenge now is very much about restoring confidence, reducing anxiety, and re-establishing high standards in our schools.
Wellbeing and resilience
The fragility of wellbeing, already a focus for schools, was also significantly thrown into the spotlight during the pandemic and continues to this day. With many pupils and staff continuing to be anxious about their mental and physical health, I detect a generation of teachers emerging who are well-qualified and highly talented, but who are very aware of the importance of work-life balance and safeguarding their wellbeing, and quite rightly!
In light of this, there will need to be an intelligent, open and honest consideration of what contributes to teacher wellbeing. It goes beyond superficial actions such as providing cakes and biscuits in staff rooms! A serious consideration of teacher contact time, the merits of feedback versus marking, expectations around the use and responses to email, lessons observations and quality assurance, support with difficult parents, and ensuring good behaviour of pupils - these are just some of the key considerations if we are to attract and retain talent in teaching today and in the years to come.
In addition, meaningful appraisal that really develops staff, and investment in teacher CPD (continuous professional development) which all teachers can access (including access to funded higher degrees), will be key to attracting and retaining talent. In this respect, the Early Career Framework (ECF) is to be welcomed for providing two years of support for new entrants to the profession, ensuring that a focus on pedagogy continues beyond university and providing access to weekly, high-quality instructional coaching.
Therefore, putting in place a regime which considers schools through the lens of wellbeing is a good place to start if we are to produce schools in which pupils and teachers are happy and thrive. If we don't look after our teaching and support staff to enable them to be happy, then how on earth will we achieve pupil wellbeing? A greater emphasis on soft skills will produce happy and fulfilled pupils who are ready to go out into society and make a positive contribution. However, this will take a rethink about what we understand by a broad and balanced curriculum, and considerable further investment in school buildings, technology and levelling up.
The growing impact of AI
There are five key aspects to focus on for staff and pupils looking forward: resilience, curriculum, assessment, technology and artificial intelligence (AI). We must embrace the age of AI by acknowledging how it's currently being used and its potential. It's clear that some schools and sectors are readily embracing the AI debate and considering its implications for the future, judging by the number of conferences taking place.
The concern is that if this is not universal, then some schools will very much be left behind, and this will happen quickly owing to the speed at which advances are occurring. AI might be used for a range of purposes, from creating custom textbooks to address the different needs of students, to providing students who are struggling with ongoing feedback, without slowing down the rest of the class. It seems that without substantial government investment in education, AI will become the preserve of the better-off schools. This will exacerbate the disadvantage gap and make society as a whole less equal and more fractured.
However, this cannot be done at the expense of teaching about the non-materialistic aspects of life, ie, spirituality and kindness towards others. We also don't need convincing of the importance of children receiving high-quality relationships, sex, and health education, given findings from the Ofsted's rapid review of sexual abuse in schools from 2021.
The challenges facing education have perhaps never been so stark and require the very brightest minds and a real commitment from the government to keep pace with global advances and prevent domestic inequality from worsening. Mistrust between sectors and political point-scoring now need to be set aside in favour of multi-sector and political collaboration, where those in education really do put the needs of all children first to secure their future in a world where the challenges are evolving rapidly.
To help you formulate an AI strategy in your school or setting, take a look at the webinars and resources on The National College platform.
If you're concerned about keeping up to date with the latest education policy, practice and research, consider a membership with The National College. Not only does it provide access to thousands of professional development resources for all staff, but also enables leaders to create training programmes precisely tailored to individual and collective needs, to help ensure compliance and drive up standards.