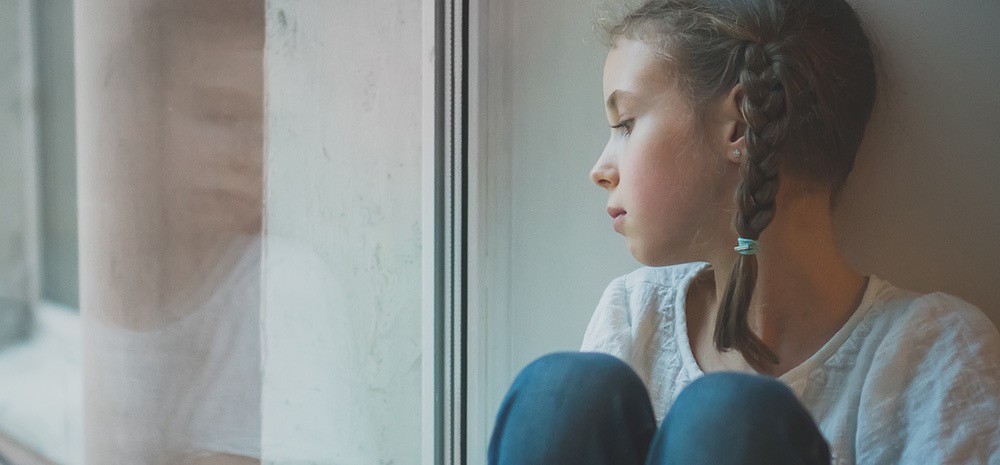 Children's Mental Health Week 2023
What and when is Children's Mental Health Week 2023?
We're proud to be supporting Children's Mental Health Week, which takes place on 6-12 February 2023, with a theme this year of 'let's connect'.
First launched in 2015 by Place2Be, a charity which provides in-school counselling and mental health support, the annual campaign continues to shine a spotlight on the importance of children and young people's mental health.
Children's Mental Health Week 2023 Theme: Let's Connect
This year's 'let's connect' theme encourages children (and adults) "to make meaningful connections". People thrive in communities, so it's crucial for our wellbeing to make that connection with others. Lack of connection with others can sometimes make us feel isolated and lonely, which has a negative impact on our mental health.
Primary and secondary schools wishing to get involved in raising children's mental health awareness and funds for the campaign can download free resources from Place2Be. During the week, supporters are invited to hold a "Dress to Express Day" at school, in the workplace or with friends and family. Supporters are also asked to follow Place2Be's social media guide to help raise awareness for children's mental health and spread the word about the week.
Mental health problems affect 1 in 6
Statistics provided by The Children's Society are a cause for concern: five children in a classroom of 30 are likely to have a mental health problem. Moreover, the issue is getting worse: in the last three years, the likelihood of young people having a mental health problem has increased by 50%.
A range of personal and family problems by which young people are sometimes beset - such as bullying, bereavement, divorce, domestic violence and exam stress - can trigger or worsen mental health issues.
The Children's Society also reports that 75% of young people with mental health problems aren't getting the help they need. Mindful of schools' responsibilities in supporting pupils' wellbeing, and the sheer range and complexity of mental health issues with which children and young people present, we have developed comprehensive mental health training for schools, offering expert advice and evidence-based guidance this vital area.
Free children's mental health week resources
Resources which we offer free of charge to schools include our webinar The Role of the Mental Health Lead in Addressing Suicidal Ideation and Self-Harm. In this webinar, Anna Bateman, mental health and wellbeing expert who has worked in an advisory role for the DfE, explains the key concepts around suicidal ideation and self-harm, and shares strategies for prevention and early intervention in respect of issues for which, research suggests, most teachers and school staff simply do not feel they have knowledge and training.
A series of staffroom guides are also available for schools to download free of charge – visually engaging posters which can be displayed in communal areas to help reinforce best practice in school. Our staffroom guides offer advice and practical guidance on key areas, such as encouraging empathy, conflict resolution, pupil wellbeing conversations, emotional intelligence and managing stress.
A whole school approach to staff and children's mental health
Our mental health CPD programme comprises an extensive range of webinars and courses to help schools fulfil safeguarding duties and address mental health issues. Delivered by experts in the field, our CPD covers, for example, understanding anxiety and depression in children, supporting pupils with autism and SEND; managing disclosures of mental health issues; developing a whole-school approach to mental health and wellbeing; sexual harassment and violence; peer-on-peer sexual abuse; a practical guide to attachment theory; supporting and improving outcomes for children who have experienced Adverse Childhood Experiences (ACEs).
Senior mental health lead training
Assured for DfE grant-funded senior mental health lead training, our Certificate in the Role of the Senior Mental Health Lead provides senior mental health leads with a clear understanding of their role and supports them to develop a vision and strategic plan which effects change, helping to enhance pupil outcomes and supporting greater emotional and physical wellbeing for all stakeholders.
Delivered by Anna Bateman, and produced in collaboration with, and supported by, a number of subject matter experts, the course is delivered through a blend of high-quality remote video CPD and self-directed learning.
Our CPD receives an average star rating of 4.7 out of 5 and is trusted by thousands of schools worldwide. In addition to mental health and wellbeing, we offer CPD covering all the hot topics in education, including safeguarding, SEND, Ofsted, subject-specific pedagogy, health & safety and leadership. Browse our resources today to see how The National College's award-winning video CPD can benefit your whole school workforce.
Useful information and further links for support: