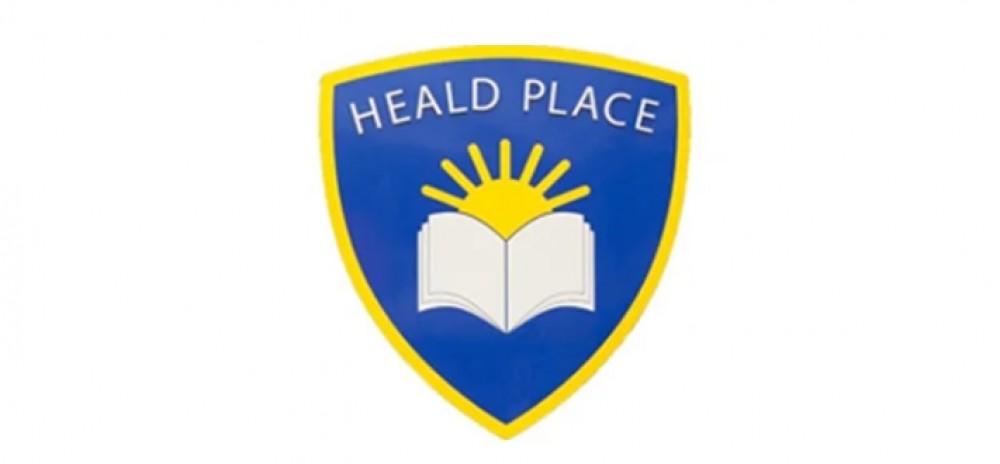 Case Study:
Heald Place
Heald Place Primary School is a dynamic, three-form entry primary in a thoroughly contemporary environment. Based right in the centre of Manchester – the world's first modern city – this school takes pride in both the excellent behaviour of its pupils and its close links with the prestigious institutions around Cottonopolis.
In an interview with Headteacher Hatim Kapacee, we found out more about the challenges and triumphs of this vibrant school: and how a whole school membership with The National College has impacted them.
When asked about the location and history of Heald Place, Mr. Kapacee was proud to outline its roots within the City of Manchester.
"Heald Place is an inner-city Manchester school- we are on the doorstep of the universities and the art galleries, and are affiliated with Manchester University for their teacher training." He said.
"So we get a lot of students, specifically PGCE students, through each year. It's also a really diverse community, and we are just literally stones-throw away from the famous curry mile ."
Due to its location, the school also has a large number of students: however, this has been affected slightly by the current crisis.
"On roll we serve 720 pupils, if we are full in every year group." Explained Mr. Kapacee.
"We have had a slight drop in the early years take-up for the first time ever – I think that's due to parental anxieties about sending children to the nursery, so we've not realised our full 90 places.
"Usually I would have a waiting list of around 100 pupils, and this year I have no waiting list. I'm hoping that when we are back to normal, we'll be back up to 720, but currently, I've got around 690 pupils."
When schools first closed in the spring of 2020, Mr. Kapacee saw this time as an opportunity to change the way his staff could learn and develop within their roles. As such, he and his governors decided to purchase a whole-school package with The National College.
"Through the spring lockdown, we were looking at what staff could do to actually upskill in key areas," He said. "Our traditional model of face-to-face CPD, or staff going out to conferences and to courses - that obviously disappeared overnight."
But, according to the headteacher, this transformation brought about a number of benefits for the school.
"My governors and I wanted quality CPD; we've always believed in that. "I did my research and looked at various providers, and I found The National College to be one of the most comprehensive in the topics covered.
"I needed to understand what the quality would be like and would the content be relevant to us. Some of my SLT looked at a few webinars and gave me positive feedback. It was then all systems go."
"It's working really well. Every cloud has a silver lining, and I guess COVID-19 has brought us structural change in the way the school operates, which has a lot of benefits.
As over 100 members of staff are now signed up with The National College, we enquired as to whether the headteacher had been impressed by the take-up, and how he used the resources with his workforce.
"Yes, definitely!" He said.
"As part of directed time, I recommend certain webinars and courses on the watchlist. My teachers, teaching assistants and other support staff are then all encouraged to have a go.
"Then in our year groups and in our phases, after everyone has completed a particular webinar, it becomes a point of professional dialogue. We ask, what does this mean for us in Lower KS2? Or year 6? How does our practice align? So it opens up professional dialogue."
Has this method of learning and discussion had a direct impact on the classroom? Mr. Kapacee seems to think so.
"So for example, 'Is challenging behaviour 'misunderstood'?' is [a webinar] that most of our staff have done.
"Now the biggest change has been that, in school we have been discussing pre-emptive strategies that allow teachers and TAs to be fully prepared for quality teaching. What this webinar has done has made those staff really think and reflect.
"Behaviour at Heald place is actually very good – we work hard at it - but staff have began to reflect when things don't go the way they should. When a child starts behaving in a certain way, the question that colleagues are reflecting on is 'what am I not doing to involve this child'?
"That reflection has been really powerful."
For staff at Heald Place, much of the courses or webinars they complete with the National College are merely 'refreshers' on subjects they are already familiar with. By returning to these subjects, Mr. Kapacee argues that his staff aren't simply informed, but confident too.
"For example, the whole staff completed that behaviour webinar," explained the headteacher.
"The feedback was that it was a good refresher - staff completed it as we were reviewing our behaviour policy at the time, so it sat hand in hand.
"They also said that it was great listening to somebody external, and being able to relate to the theory, to what they were saying - it was both a reassurance and a refresher."
Mr Kapacee also notes that this training has had a positive impact on his staff with regards to their own self-reflection.
"The other training that we have rolled out that links to behaviour is the unconscious bias webinar.
"That has been important, as on the back of the Black Lives Matter movement we've now got a taskforce in school - staff have started looking at that, and confronting their own unintentional biases."
"I think that from my point of view, I have staff that are so keen – they have been browsing and looking at courses on their own. So it's not just coming from me as a CPD lead, or a headteacher, but rather it is a multi-way conversation, which is really powerful.